Over the past few months on the forum I've wanted to make this thread to shed light on 3 Piece Forged Wheels, and maybe shine some light on the process from start to finish for those who don't know. So buckle up, sit back, and open a fresh bag of popcorn to see what makes up a 3 Piece Forged Wheel.
Breakdown
Here you can see the pieces that make up the wheel and how they're assembled. The parts that make up the wheel include: Center Cap, Center, Lip, Barrel, and Hardware. The Center is usually in front of the Barrel and Lip, however it can also be Sandwiched in between the two. All wheels are custom engineered around the specifications you need for your individual vehicle to ensure perfect fitment out of the box. From there, the engineered wheel gets machined.
Machining
The Centers are CNC'd from T-6061 Forged Aluminum blocks, which allows a much stronger wheel with a slimmer, lighter wheel design.
Finish & Assembly
CF-006s
Brushed Double Dark Tint Centers w/ Liquid Bronze Lips & Hardware
KF-007
Carbon Fiber Centers w/ 24K Gold Lips & Hardware
Once machined, the wheels are sent to finishing and assembly. Every set can be customized to your heart's desire; from basic, single stage gloss, to stage 3 brushed candy colors. Carbon Fiber and PVD Plating options are available at an extra cost. This step can be skipped at the owner's request. Once finished, the wheels are ready for their life on the road.
Mounted
2014 Subaru WRX Hatch
2004 Subaru STI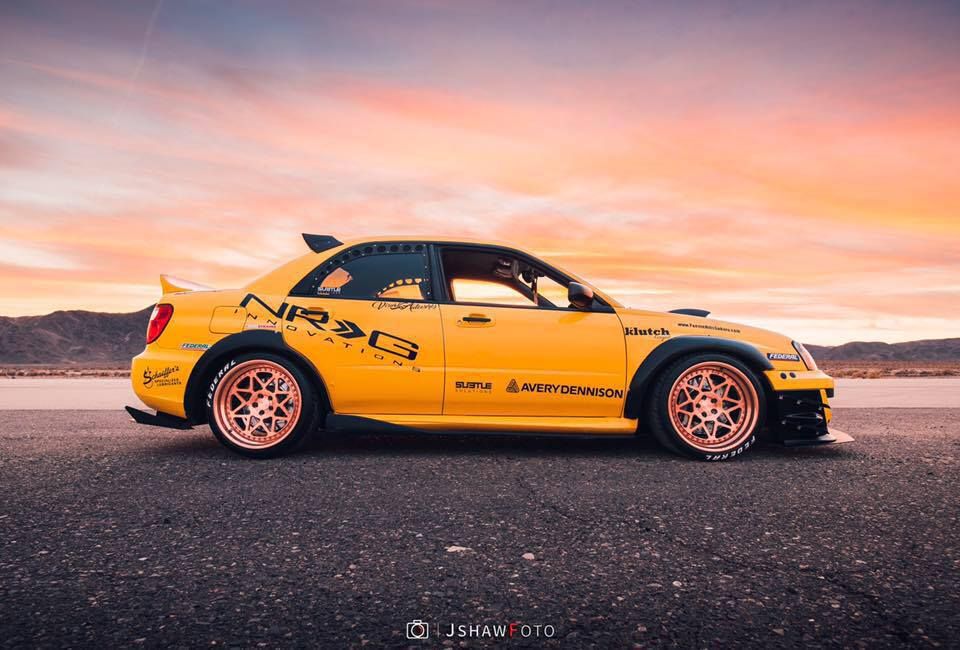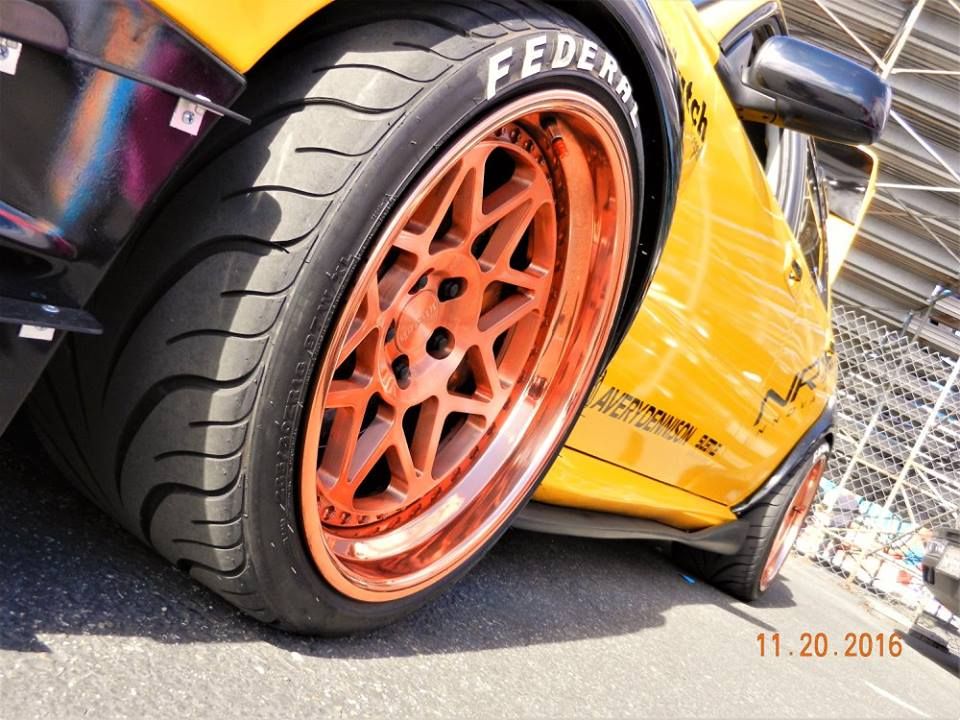 2013 Subaru STI
Please feel free to comment below if you have any questions or comments about our Forged wheels, or the Subarus themselves. For pricing and ordering, please contact me by e-mail at:
[email protected]