Kevin Skene Build Thread
06-26-2018, 09:33 PM
---
I donít think that using RTV like that is the best course
of action. Mine wasnít leaking, but since it wasnít leaking, i figured Iíd put a jacket on it just in case. Like a jersey for riding motocross. It doesnít do **** other than piece of mind
---
Last edited by Kevin Skene; 06-26-2018 at

09:34 PM

.
06-27-2018, 09:20 AM
Registered User
Join Date: Apr 2010
Location: North Denver
Posts: 3,913
06-29-2018, 02:55 PM
---
Nice build thread, I can only imagine how much you're saving doing most of the work yourself. If I had a garage I think there's a good chance I'd have my own build thread too haha.
07-02-2018, 10:52 AM
---
https://www.instagram.com/heliarc_hustler/
It's an awesome bash bar, but definitely over built. It utilizes the crush pads attached to the oem aluminum bumper. So in the event of a crash, it should destroy those before bending frame rails...when i bought the bash bar, i asked the builder about it and he said only one guy has bent his frame with it, but he hit a tree at like 100+
07-02-2018, 10:54 AM
07-02-2018, 10:56 AM
---
Thanks man! I don't always put all the details in the thread since there are a million little things that come up. If you ever decide to do some of the work yourself and remember that I had done it, come ask! There were probably tons of issues that I ran into and can save you the time haha.
07-02-2018, 10:59 AM
---
Took my Z to an event @ Grange Motor Circuit here in Southern California. It's a SKETCHY go-kart track where if you go off track you start doing 50-50s and boardslides. Friend made this video. Not bad for my second event.
Car is at the shop getting an FD legal cage!!
I did have one "issue". I was hot lapping the car and noticed that for one lap, my clutch pedal went all the way down, then only came half way up when I let it go. It stayed like that for the rest of the lap but then started working fine afterwards.....thoughts?
07-12-2018, 09:59 AM
---


My 350z just got caged and up next is removing all the superfluous wiring that i donít need. For example, the harness that goes from the rear hatch to the front (rear defroster, Bose amp, etc).

I am familiar that if you unplug the white ribbon on the climate control dials, the fans kick on 100% and blast my car with hot air from the engine bay.

Curious if there are other known electronics that will be ****ed up if unplugged? (like unplugging the gauge cluster and now the car wonít start).

I plan on turning the car on and off after unplugging/then cutting each connector.

thank you!
09-05-2018, 10:08 AM
---
Been a little bit since my last post. I had my car caged and removing the sound deadening was a HUGE pain. Probably removed 30 lbs from the car though.
Painted the interior, got everything mounted and ready for my first competition!!
Qualified 4th and ended up 6th overall. Had a pretty gangster lead run, but on the follow run my clutch pedal got stuck to the floor and i couldnít down shift to second. It was still a good day and pretty fun doing entryís in 3rd!!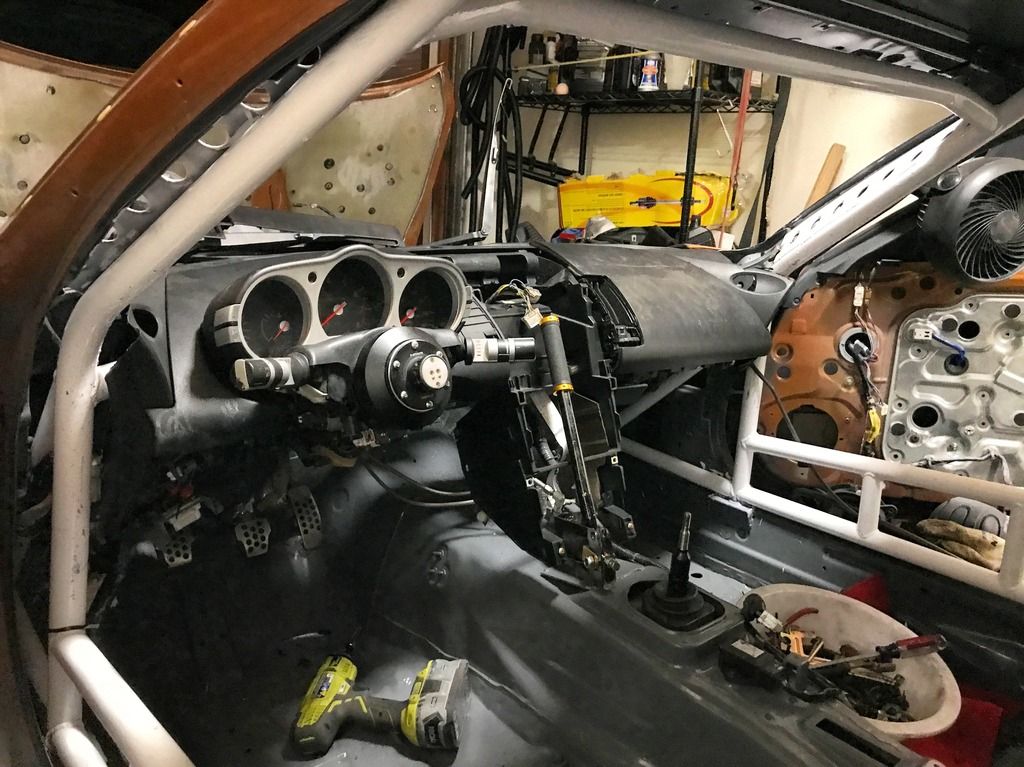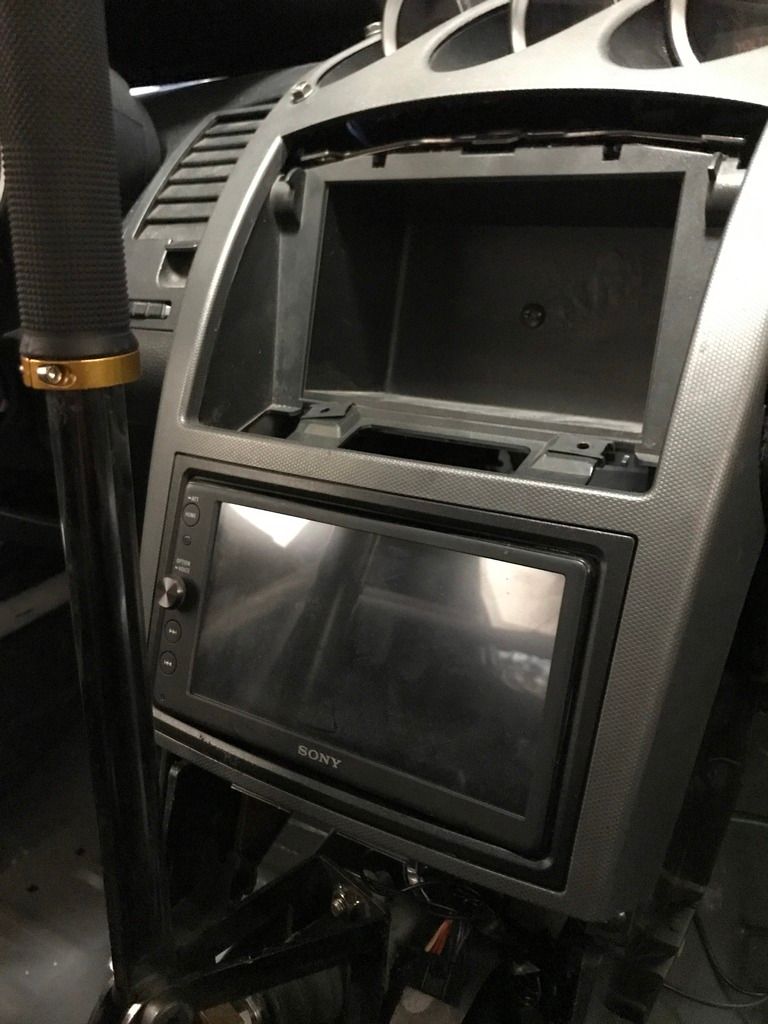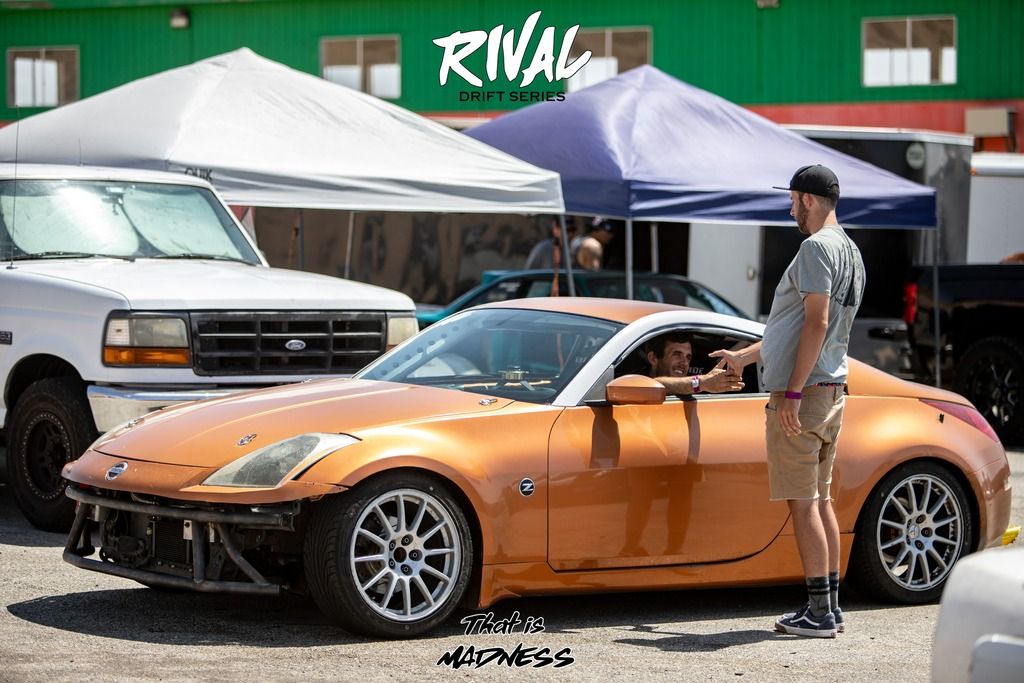 09-05-2018, 10:10 AM
---
Still having issues bleeding the clutch. I have a motive power bleeder but people seem to have conflicting beliefs when it comes to bleeding the clutch. Vacuum didnít work for me the first time...clearly

so now itís either gravity bleed or power bleed.

Anyone know the thread pitch for the slave bleed screw? My car is an 2003. Might slap on a speed bleeder for ***** and giggles
01-28-2019, 03:34 PM
---
Long time no update. Tons of modifications have been done to the car. Wanted to show off one of them.
I replaced my brake master cylinder with a wilwood 3/4 bore MC with the GK Tech booster delete plate. Also re worked all the lines in the engine bay with -3 AN braided lines. Making the lines was easy. I have my handbrake, clutch and brake reservoirs lined up on the side. This also included a wilwood brake proportioning valve. Tried to make everything clean. Pretty fun project.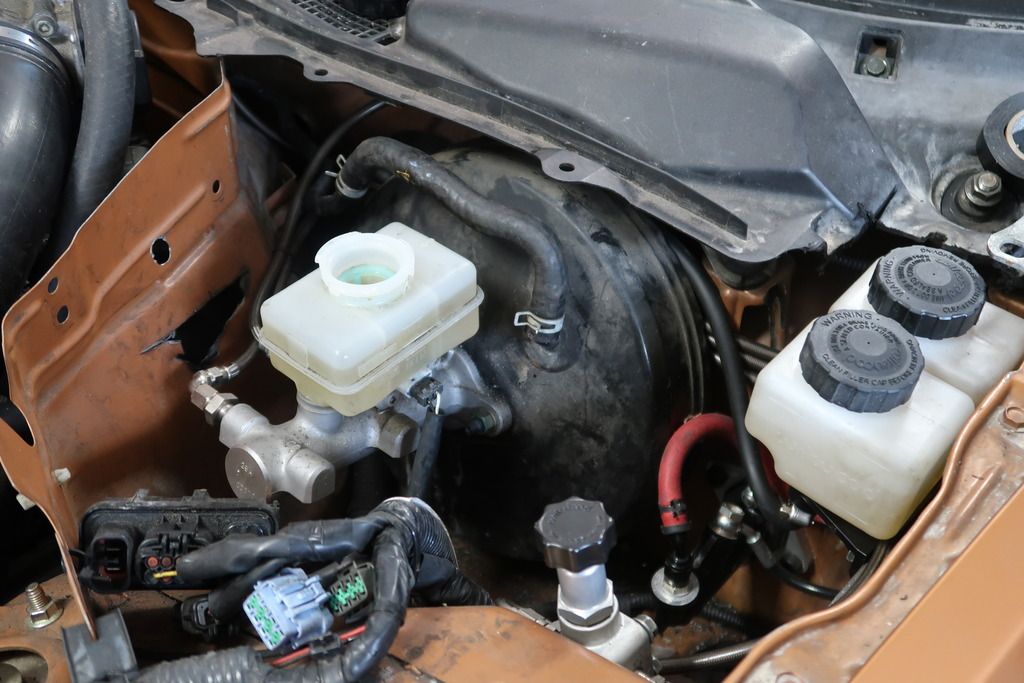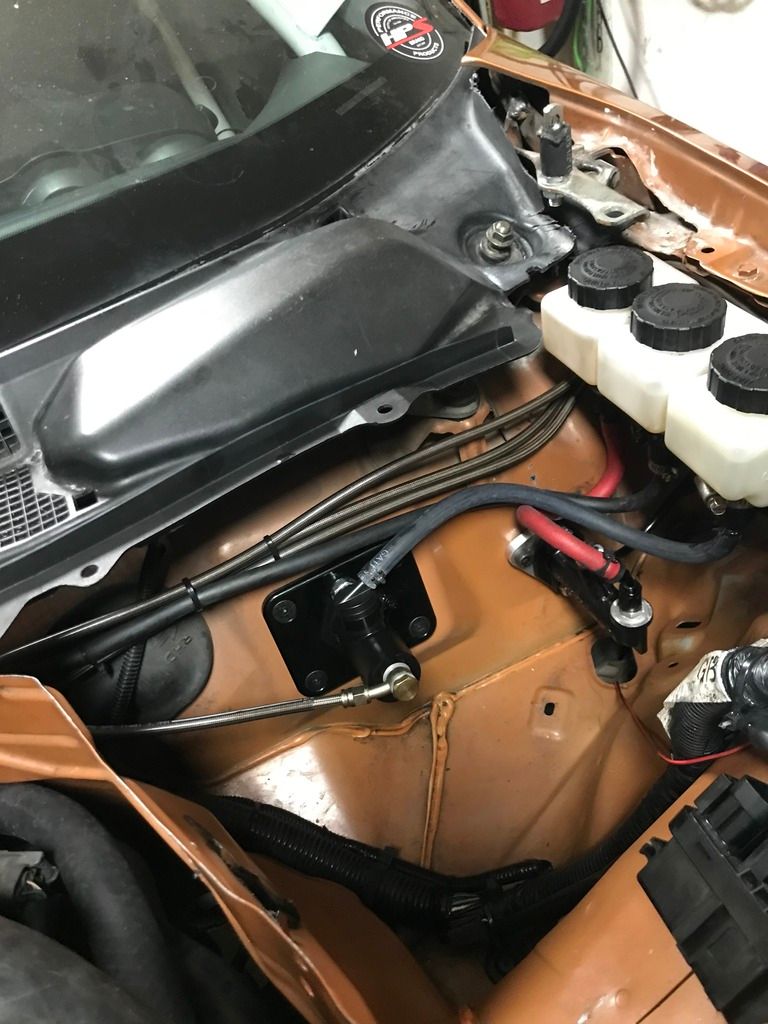 ---
Last edited by Kevin Skene; 01-28-2019 at

03:38 PM

.
Thread
Thread Starter
Forum
Replies
Last Post
Repairing & Detailing (DIY)