Adaptronic Plug-In Select ECU's
02-11-2013, 10:29 PM
Adaptronic Plug-In Select ECU's
---
Looking for an extremely easy to tune ECU with advanced functions you thought were only available on the most expensive models? The Adaptronic Universal Select Series are 100% standalone Engine Control Units that can control even the most extreme VQ setups.
Adaptronic Universal ECU's are available in three trims to match you vehicle's performance level.


The e420d Basic Select ECU is the entry level unit that packs some serious features for it's practical price. The e420d can:
Allow for full sequential injection up to 4-cylinders, or semi-sequential injection up to 8-cylinders.
Allows full sequential ignition up to 4-cylinders and wasted spark systems up to 8-cylinders, or any conventional distributor systems.
Allow VE tuning up to 40+ PSI with a integrated 4 Bar MAP Sensor.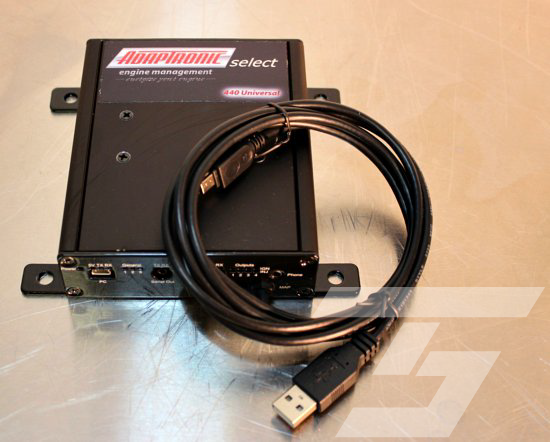 The 440 Universal Select is the flagship model of the Adaptronic line. It features all of the functions found on the e420d as well as:
Advanced Adaptive Fuel Control with configurable tolerances and loop gains which gives you complete control over engine in any running conditions.
Open & Closed loop boost control
Dual closed-loop variable valve timing (VVT) channels
Traction & Launch control configuration
E85 Flex Fuel Compatibility
Finally, the E1280S Super ECU is the top of the line unit of the Universal/Standalone models. Its patented completely configurable tuning system allows the tuner to implement ANY control function that can be articulated, using a system of basic elements like maps/tables, PID controllers, timers and basic arithmetic and logical functions. The tuning software has been designed to make most of this functionality transparent to less advanced users, so the ECU can be installed by novices and experienced tuners alike.
The E1280S features:
12 injector outputs which allows full sequential injection up to 12-cylinders, staged injection fully sequential up to 6 cylinders, or full sequential primary and semi sequential secondary up to 8 cylinders.
8 ignition outputs which allows coil-on-plug up to 8 cylinders, or 12 cylinders with external ignition multiplexing.
A fully integrated Oscilloscope
16 analog inputs such as MAP, Air/Coolant Temp, O2, TPS, with plenty of spares.

Didn't see a specific feature you were looking for? All of these Adaptronic ECU's can also:
Provide superior boost control (boost by gear with factory sensors).
Connect to most electronic dash displays such as Race Technology.
Use Dual Map Switching for different operating conditions such as street vs. track.
Provide Real-Time Knock Monitoring while on the dyno or tuning with a 3.5mm Headphone jack.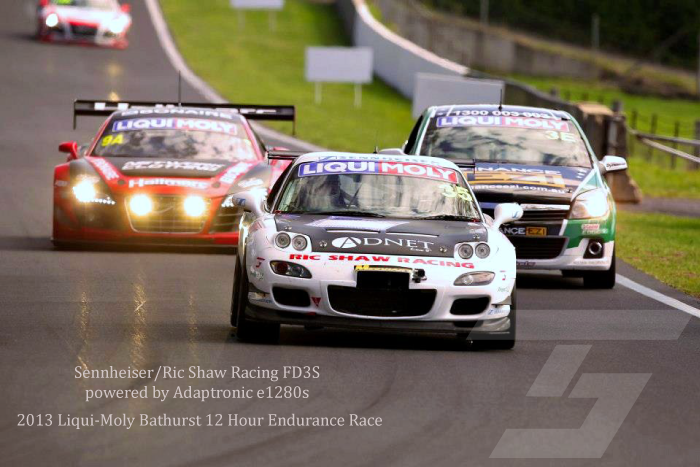 Still have questions about fit or function for you vehicle? Please contact us with any inquires.
---
Last edited by TurboSource; 02-22-2013 at

12:14 PM

.
06-15-2013, 11:39 AM
---
Just had another Adaptronic owner have great success on the dyno with his 2 rotor powered FD3S!
481whp and almost 400wtq @ 22psi on E85 using an Adaptronic 440D Universal Select.
Check out the
dyno video
!
Thread
Thread Starter
Forum
Replies
Last Post