Diy: Power steering cooler
02-20-2011, 12:11 PM
Registered User
Join Date: Oct 2006
Location: cincinnati
Posts: 2,405
Likes: 0
03-11-2011, 10:21 AM
Registered User
Join Date: Jul 2009
Location: 213
Posts: 833
Likes: 0
Received 0 Likes on 0 Posts
---
As an alternative, for those that are looking to save $$$.
I found the following kits-
(click on 'BACK TO RESULTS' to see more products)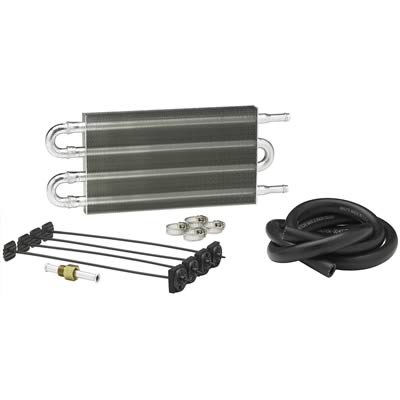 http://www.summitracing.com/parts/HDA-401/
http://www.mishimoto.com/mishimoto-u...ooler-kit.html
04-30-2012, 05:36 AM
Registered User
Join Date: Sep 2003
Location: atlanta, ga
Posts: 117
Likes: 0
Received 0 Likes on 0 Posts
---
what ready-to-install coolers are out there? i don't quite have the skill or time for DIY
i only see Stillen ($145) and Nismo ($160 - but it looks exactly like stock!)
03-02-2013, 09:24 PM
Super Moderator
MY350Z.COM
Join Date: Jan 2007
Location: Sin City
Posts: 25,582
---
03-03-2013, 03:00 PM
---
Originally Posted by
terrasmak
Ditto.
You can save a few bucks buying a tru-cool unit from racepartswholesale. Im 95% sure the b&m units are made by Tru-cool. Same specs and dimensions
10-12-2017, 08:36 PM
---
Im planning to replace both lines and just skip all the way to the next hardline, does anyone know the size of the hardline?
Another thing I was thinking of was taking out that second hardline an with my 6AN to barb fitting right into the rubber hose. Would that be okay? I am planning to run nylon braided flex hoses.
Thread
Thread Starter
Forum
Replies
Last Post