FS: Part out thread
09-18-2015, 11:05 AM
Registered User
Part out thread
---
I have been hoarding parts for a while now. Life got too busy and most of these larger items were never installed on my car. Its time to let this stuff go. Prices are firm as I feel that my prices are fair. If you don't agree, PM me. No need to clutter this thread. I have a very hectic schedule during the week, so all pick ups/meet ups must be done on Saturdays or Sundays. Located in San Diego
SL2 CF bumper- SOLD
OEM fenders- SOLD
Carbon hood- SOLD
Greddy diversion plate $50
-Needs to be polished. Ive done this by hand before and it cleans up good
Greddy strut bar $150
-Also needs to be cleaned up a bit. I am including the chrome hardware that I used to replace the original bolts.
-mounting plates were redone in battleship gray
Evo R hood dampers $100
-Purchased new and never installed
Nismo plate frame $25
Benen tow hooks $50 each
-New, never used, and authentic
Nismo bumper canards $30 (sold)
Rockford Fosgate system $300
-all purchased new and saw very little use
-trying to sell this as a complete set, which includes
-10' zenclosure box
-fosgate 3001 amp (just dusty in pics, still looks new)
-fosgate P3 sub (still has plastic wrap)
Hood Vents $200
-Was planning to run these on the CF hood but never got to it
-Color is pretty close to PPW, could easily be used on a OEM hood
-Some light scratches, may be able to buff them out
---
Last edited by BEBO'S ZEE; 11-05-2015 at

07:22 PM

.
09-18-2015, 01:29 PM
---
Originally Posted by
BEBO'S ZEE
Carbon Fiber hatch $200
-Picked this up about a month ago from a member here (sleepiedaze) and it has been sitting ever since
-Looks brand new and I think he had purchased it recently, I believe he said it was a carbon creations hatch
-Glass not included
-Has a slight crack by where the harness goes. Shouldn't be visible once the glass is on though.
its a Carbon Creations Hatch. fitment was good had it on the car for about 2 weeks. didn't like the amount of attention I was getting by local SDPD.
heres a pic of what it looks like on the car. trying to help a fellow Z member out is all.
[img]
09-19-2015, 09:43 PM
Super Moderator
MY350Z.COM
Join Date: Jan 2007
Location: Sin City
Posts: 25,595
---
Interested in hatch and fenders, no idea when I will be down that way again. Hopefully soon.
10-01-2015, 11:28 PM
Registered User
Join Date: Apr 2013
Location: corona cailfornia
Posts: 4
Likes: 0
Received 0 Likes on 0 Posts
carbon hatch?
---
Originally Posted by
BEBO'S ZEE
I have been hoarding parts for a while now. Life got too busy and most of these larger items were never installed on my car. Its time to let this stuff go. Prices are firm as I feel that my prices are fair. If you don't agree, PM me. No need to clutter this thread. I have a very hectic schedule during the week, so all pick ups/meet ups must be done on Saturdays or Sundays. Located in San Diego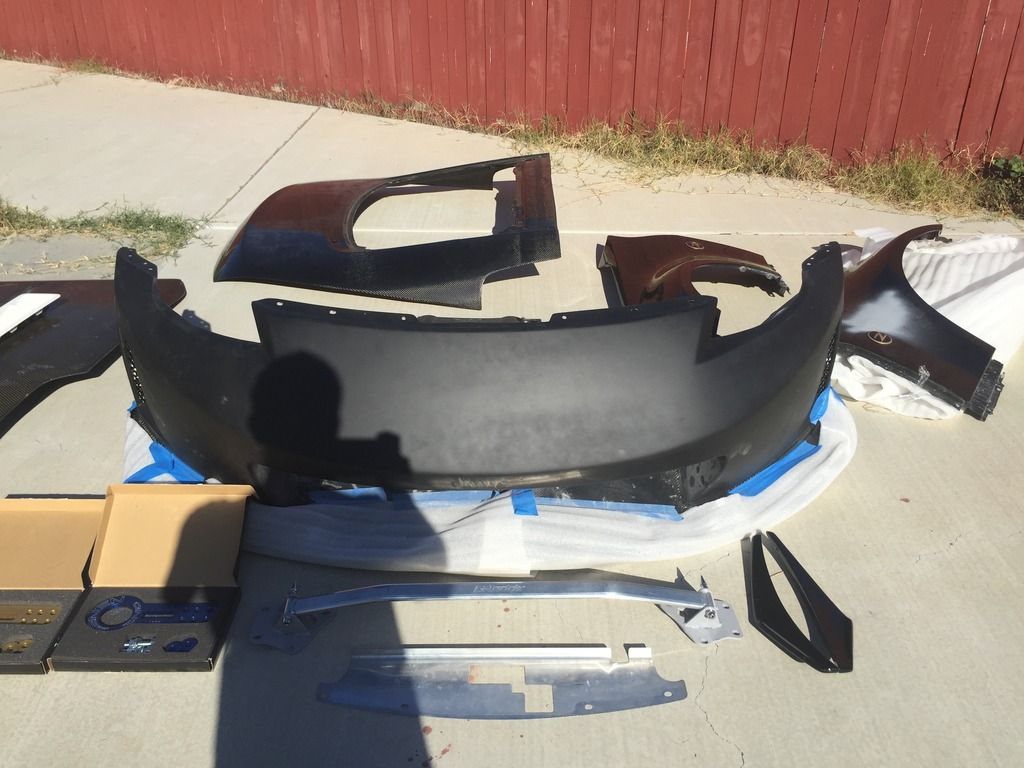 Still have the hatch??
---
Last edited by SR71; 10-02-2015 at

07:19 PM

.
10-04-2015, 12:38 PM
Super Moderator
MY350Z.COM
Join Date: Jan 2007
Location: Sin City
Posts: 25,595
Thread
Thread Starter
Forum
Replies
Last Post