FS: TX: GruppeM Intake
11-13-2013, 10:30 PM
Registered User
Join Date: May 2011
Location: United States
Posts: 7
Likes: 0
Received 0 Likes on 0 Posts
TX: GruppeM Intake
---
FS: GruppeM Intake, has about 15k miles on it, has a new filter from K&N (lifetime replacement) about 5k miles ago. Sold my Z and I kept it.
Retail is about 1500.00, doesnt come with a intake tube, so i made a carbon fiber one pictured below
$650 willing to ship. Super rare bc its so expensive but I got it as a prize at Nissan years ago.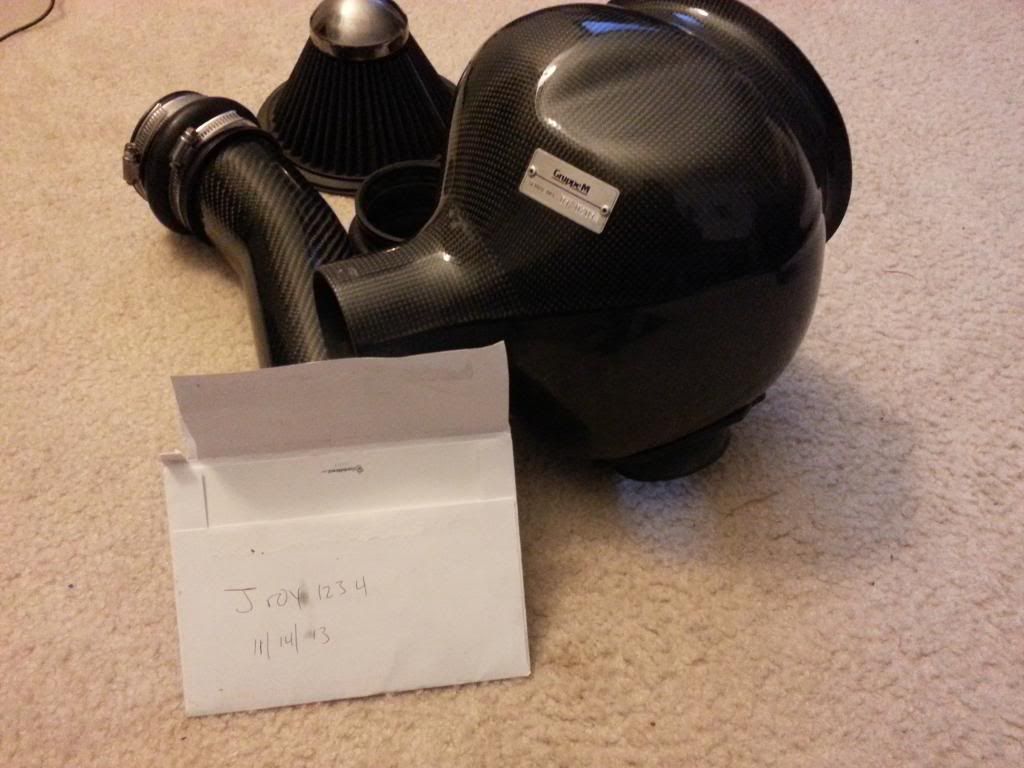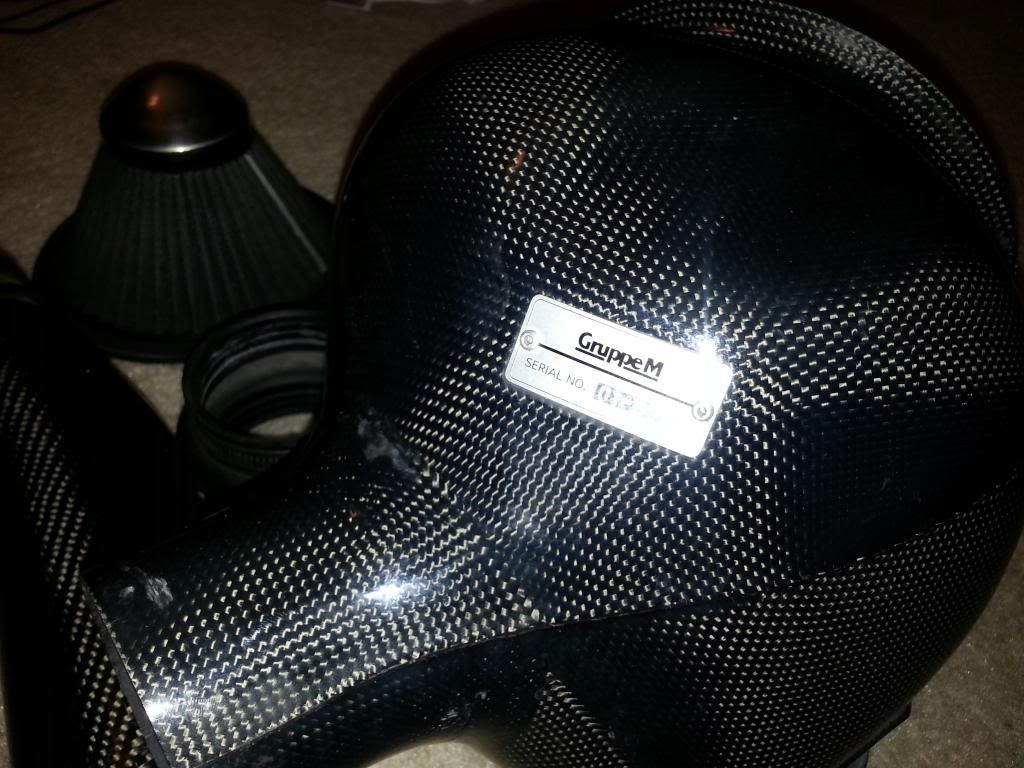 11-16-2013, 02:31 PM
General & Tech Senior Moderator
MY350Z.COM
Join Date: Jan 2004
Location: Florida
Posts: 7,181
11-16-2013, 02:47 PM
Senior Super Moderator
MY350Z.COM
11-16-2013, 08:13 PM
Registered User
Join Date: Apr 2011
Location: San Antonio, Texas
Posts: 76
Likes: 0
Received 0 Likes on 0 Posts
????
---
11-17-2013, 09:39 AM
Registered User
Join Date: May 2011
Location: United States
Posts: 7
Likes: 0
Received 0 Likes on 0 Posts
---
I used the ram air for another application, I posted that price bc I don't have it but I will include the custom CF tube.

Still have it btw shipping is 25 flat FedEx or we can work something out
Thread
Thread Starter
Forum
Replies
Last Post